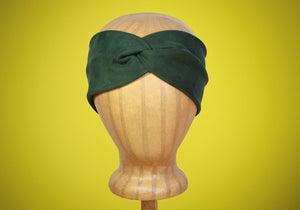 ARKWARD
Green Turban Headband
Sale price Price $21.50 Regular price
This stylish Sycamore Suede Fabric always makes you feel special. A classic style headband that never looks old. This stylish, comfortable Green Suede Fabric Headband is an amazing choice that fits your needs as yoga headband, running headband or for any occasions!
This headband is made of Faux Suede Stretch fabric, mostly Polyester, and has stretch and flexibility to fit all sizes. With non-slip grip. Perfect accessory for girls of all ages.
*Fabric has some stretch
*Seamless front and back.