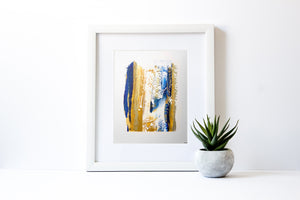 ARKWARD
River Face Handmade Painting
Sale price Price $35.00 Regular price $59.00
River Face Handmade Painting.
Flying over a river passing through a valley of wild dandelions, a lonely sailor sails through. "Where are you going?" asked the dandelions in the field. "Going towards the unknown?" said the lonely sailor. "Why the unknown? Why don't you just come to land and enjoy our beauty?" asked the dandelions. "I am after the beauty of the unknown, the mystery of discovering. I see your beauty dandelions but everyday you will look the same, every morning and every afternoon." said the sailor as the boat was rowing down the river towards ….
-Original Acrylic Painting
-Comes with and without Frame 
-Artwork 11"x 14"