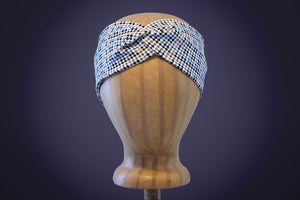 ARKWARD
Houndstooth Mix White Headband
Sale price Price $9.50 Regular price
You like Houndstooth pattern but tired of regular black and white ones? Try this stylish Refined Ponte Knit Fabric Tan & Black Houndstooth pattern.  See how this one break the rules of color pattern and makes you feel different. This Houndstooth Mix White Turban Headband is an amazing choice that fits your needs as yoga headband, running headband or for any occasions! 
This headband is super comfortable mostly made of Rayon and has stretch and flexibility to fit all sizes.
*Fabric has some stretch  
*Seamless front and back.