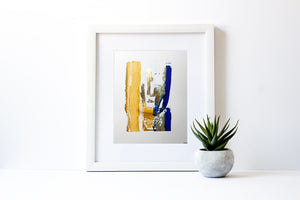 ARKWARD
Golden Face Handmade Painting
Sale price Price $35.00 Regular price $59.00
Golden Face Handmade Painting.
Hairs like the color of sun roaming through the crowd just as the sun was coming up. A ray of sunshine hit her face that was peeking out and lit like a golden statue exposed to the sun for the first time. Her lips, her nose, her cheeks, all appeared from under that hoodie. But her eyes ….

-Original Acrylic Painting
-Comes with and without Frame 
-Artwork 11"x 14"