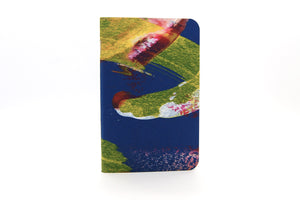 ARKWARD
Midnight Mist Notebook
Sale price Price $8.50 Regular price $8.50
Experimenting with different color paper stock has given us a great opportunity to create our Midnight Mist Notebook. We like standing out and we like to help you to stand out as well, use our Midnight Mist to take notes and make quick sketches. 
-25 Blank Sheets.
-The design of each Notebook is different. 
- Select 3 Notebooks, get 25% off. 
- Size | 3.5" x 5.5"
- Add the message or initial you want on your card. Font 12 or 18. Email your customized note to info@arkward.net (Maximum 10 word)