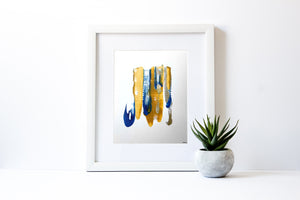 ARKWARD
Tulips Handmade Painting
Sale price Price $35.00 Regular price $59.00
Tulips Handmade Painting.
Just like the beautiful tulips rising from the ground and showing their beauty this painting portraying the wave of tulips with the wind. As wind blew in the field of tulips my eyes became one with this beautiful creation. 


-Original Acrylic Painting
-Comes with and without Frame 
-Artwork 11"x 14"