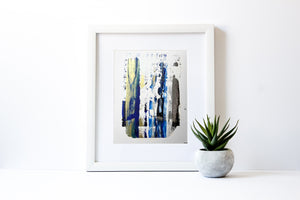 ARKWARD
Joshua Tree Handmade Painting
Sale price Price $35.00 Regular price $59.00
Joshua Tree Handmade Painting.
Driving down the road, the sun is shining on these mysterious plants that are trying to morph your mind from seeing their rough exteriors to glories alien forms in the middle of the desert. dancing alongside the car window as u passed by thinking i want to run wild among these wild forms. 

-Original Acrylic Painting
-Comes with and without Frame
-Artwork 11"x 14"